We are loving our new website…did someone say "treats"?
We are delighted to present our new website and think it shows off our fabulous bushland cottages near Lorne so beautifully.  We are pretty sure you will agree.  Soon you will see more exciting packages on offer to make it even more fun staying with us…..if you don't know us already, be assured that your dog/s are as welcome here as you are in our gorgeous pet friendly holiday homes in the Otways.  In fact we go over board to make sure they love it here.
We are so excited, we want to give you, our loyal guests and Facebook mates, a gift to help us celebrate our new site.  If you book before the end of August for a pet friendly holiday with us any time in the next 12 months, we will give you the very popular bonus we had on offer for the Dog Lovers Show this year:
a bottle of Dinny Goonan's fabulous award winning Shiraz
a piece of delectable chocolate Panforte from Irrewarra Sourdough
and a funky set of dog bowls for you to take home with you
A little show of appreciation waiting for you in your cottage….let's face it, it's always nice to get a bonus!!
So – if you are loving our new website too and happen to be yearning for a quick escape to a dog friendly haven with a roaring fire….then get on board and contact us now.  You might even want to take up one of our current packages – the Sleep and Smile with Ragamuffin Photography is hard to beat.   Caitlins photos are simply magnificent – you'll see many like this one, scattered all over our new site.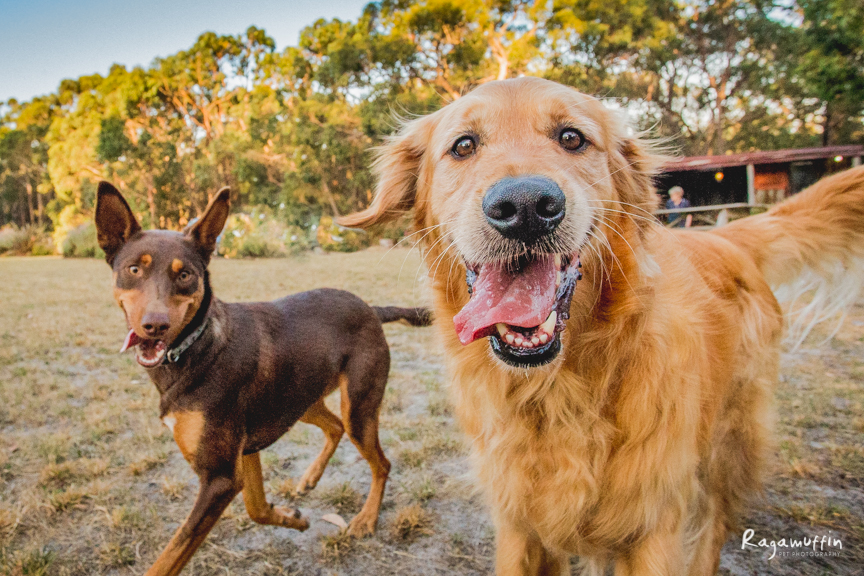 There's also the chance to see platypus in their natural environment with the team from Otway Eco Tours on our Sleep and Seek package, or lavish your tastebuds at the Worlds 65th best restaurant just 10 minutes away at Brae with our Dogustation Menu!
Feel free to email us or check our availabilty here….just make sure you include "loving our new website" when you book.
Jump onto Facebook and make sure you've liked us to keep up with the latest news…and we'd love it if you were to share our post about this "Loving our new Website"offer to every one to share in the rewards!