We consider it our corporate responsibility to share the love...
We consider it our corporate responsibility to share the love and are proud to be able to support many causes which are close to our hearts. In keeping with our  philosophy of sustainability, we source ethical suppliers. Two of our favourites are:
1. WHO GIVES A CRAP TO SUPPLY OUR TOILET PAPER –
Who Gives A Crap was begun when they learnt that 2.5 billion people across the world don't have access to a toilet. That's roughly 40% of the global population and means that diarrhoea related diseases fill over half of sub-Saharan African hospital beds and kill 1,400 children under 5 every day.
They thought that was 'pretty crap'.  So in July 2012, Simon, Jehan and Danny launched Who Gives A Crap,  with Simon sitting on a toilet and refusing to move until they had raised enough pre-orders to start production. 50 hours and one cold bottom later, they'd raised over $50,000.
By the use of their quirky humor and strong sense of social and corporate responsiblity, their toilet paper is now gracing bathrooms across the country.  Great for the users of their 100% post consumer recycled paper products and even more so, because they donate 50% of their profits to WaterAid to build toilets and improve sanitation in the developing world.
They have now sold enough toilet paper to help fund a year's access to a toilet for about 120,000 people! So thank you to our fabulous past guests who have helped us help Who Gives a Crap make this huge impact!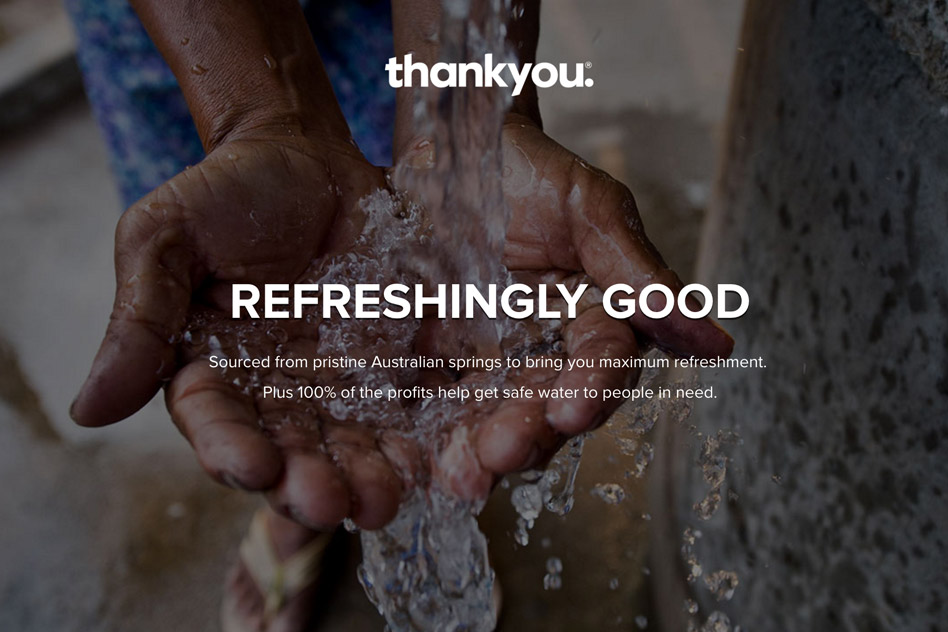 2. THANK YOU LIQUID SOAP TO SUPPLY OUR BATHROOM SOAP

Another social enterprise, donating 100% of their profits to the Thankyou Charitable Trust, which then distributes the funds to life-changing food, water and health and sanitation programs around the world. Offering low interest loans and other means of social support in remote communities.
Their philosophy is to exist 100% for ending the effects of global poverty.
And besides, their soap is not tested on animals and smells fabulous!  Three ticks from us!
3. SOME OTHER WAYS WE HELP
We support many groups in their fundraising activities….so far in 2018:
2017
2016
2015
2014
2013
RSPCA Gala Ball Auction 2013 – $2100 accommodation and pet photography package
West Highland White Terrier Club, Victoria – $540 accommodation package
Pet Medical Crisis Fund – $540 accommodation voucher
Deans Marsh Pioneer Festival – $600 accommodation package
2012
Deans Marsh Pioneer Festival – $540 accommodation package
VECCI Fare Share fundraiser – $540 accommodation package
RSPCA Gala Ball fundraiser – $600 accommodation package
Winchelsea Festival – $600 accommodation package
2011
Deans Marsh Pioneer Festival – $250 accommodation package
Feed Geelong fundraiser – $540 accommodation package
Mary of the Cross Center – fundraising Ball – $300 accommodation package
Winchelsea Festival – $540 accommodation package