I'd heard of Diggers Herding K9 Education many years before we actually met them…..so many of our guests have raved about them over the 11 years I have been in the pet friendly accommodation business.
Many have recommended us to Diggers Herding K9 Education (which we love those of our lovely guesties for!!!) and even some have purchased vouchers from us to give to Dave and Geoff to help them get a break away themselves.  I have to say, they came with such a reputation, I wondered if they really could be so great.  But when we met them last year on their first stay here, it was clear  they had something special!  They are both so in tune with their own dogs, so connected with them and empathic….they really 'get' dogs and have made their business around their incredible ability to comprehend a dogs language and to gain their trust and loyalty.  Good people in our eyes!
So when we saw that Diggers Herding K9 Education were in need of a bit of extra cash to set up their new facilities, we were in like a flash!!!  Our incredible partner with our Sleep and Smile package, Caitlin Maloney from Ragamuffin Pet Photography and I have put together an amazing first prize for Diggers Facebook raffle.  Just $5 a ticket gets you in the running for :
four mid week nights accommodation at Countrywide Cottages – our beautiful bushland pet friendly accommodation just 25 minutes drive inland from Lorne
a 1-2 hour photography session with Caitlin, capturing gorgeous and natural photographs of you and your dog/s exploring the property

a $100 voucher towards the printing your beautiful new photographs
The total value of this prize is a massive $1000
The offer is valid for off peak periods only (excludes school holidays and long weekends) and expires April 30, 2017.  It is non transferable, not redeemable for cash and cannot be altered to weekend night stays.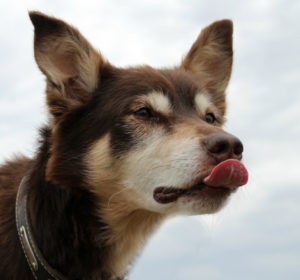 There are second and third prizes too…check it all out on Facebook and get yourself a ticket or few in this fabulous prize draw
You'll find us on Stand 152…we'll be wearing the green shirts you see us wearing so well above…just come in the main entrance and turn right till you see us.  You will find Caitlin and the Ragamuffin Pet Photography team nearby at Stand 320…..for that, you'll need to turn left and look right!  We'd love to see you so please pop by and say hello.