Did you say FIFTEEN years?
I cannot believe it.  But yes, it's fifteen years today since I moved into my new home at Countrywide Cottages.  There I was, on the verge of leaving the Canadian Arctic after 5 wonderful years nursing in Pond Inlet when this opportunity came to my attention.  Approved by my lovely sister-in-law and insisted upon by my fabulous accountant, I bought Countrywide Cottages over the phone a few weeks before I was due to arrive back in Australia!   Full of excitement and positivity, there was a tinge of alarm when my hardworking mothers first words were "wow, there's a lot of work here".  I thought she was exaggerating at the time, but since then I have learned a lot about a) running a property and b) the wisdom of those who go before us.
I was alone then.  Since then I have been lucky enough to find the amazing Stuart Fry – my now partner-in-crime.  Thankfully he loves this place as much as I do – and I could certainly never have been able to pull off the leaps and bounds the property has taken since his arrival in my life. Thank you so much, you gorgeous man!!  Normally right on with the upkeep, he's gone completely mad with the paintbrush since we've been in ISO.  I have to be careful not to stay still for too long or I risk changing colour myself!
This morning, said Stu got together a collection of photos and sent them to our families on WhatsApp.   They are so fun, I had to share them and his accompanying comments here!!
On a misty day fifteen years ago, Di drove down the drive to start a business she had bought "sight unseen".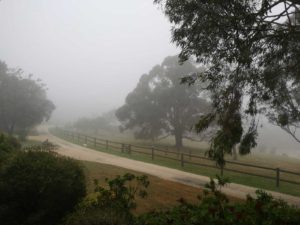 Being a brave and creative person with endless energy and love, she has built a successful business.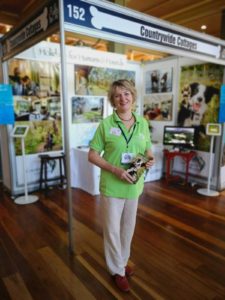 There have been swings and roundabouts, but Di hung on tight, still making the best of it.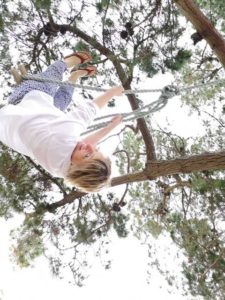 Sometimes there were forks in the road …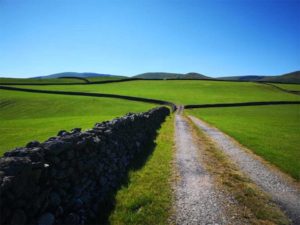 …and things were not always easy.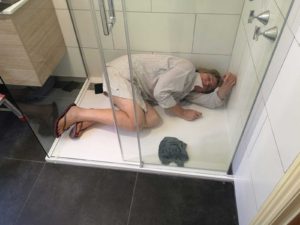 Sometimes the problems seemed huge!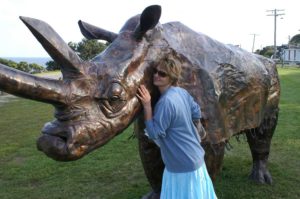 …and she felt a bit run down…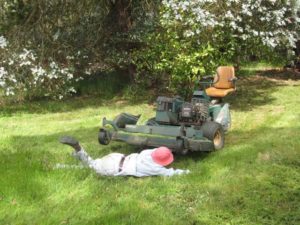 …but with drive and hard work, Di made the business hers.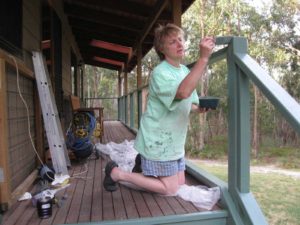 There were times when things had to be dealt with…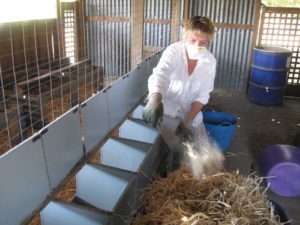 …others when the writing was on the wall.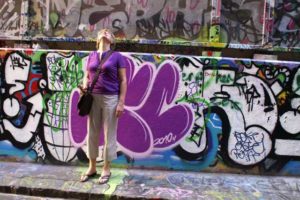 Articles were written…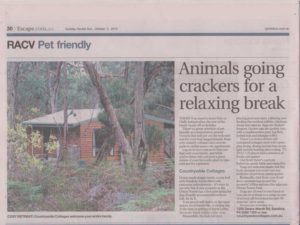 …awards were won.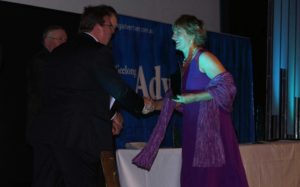 The business grew wings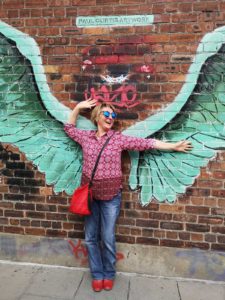 And she's still hanging in there, fifteen years later.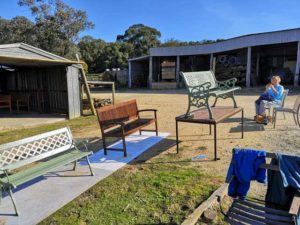 So here's to many more years, together on this one Stu!
And roll on the time we are able to again welcome guests and their dogs to this beautiful spot.
We had planned a bit of 'a thing' to celebrate this year – especially since it also coincides with the 20th anniversary of the business' first opening!  Things have gone a bit pear shaped in 2020 though – so we thought maybe next year!  Who celebrates 20th birthdays anyway – it's always the 21st that makes the big hit!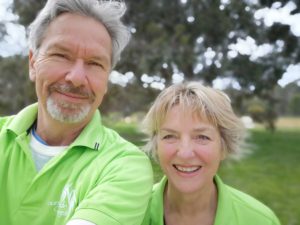 Thank you so much to those of you who have supported our business over the years by coming back again and again.  We can't wait to see you next time!  Roll on Post Corona and back to lovely holidays!!