If you are looking for that little extra 'I feel great' icing on the cake of your stay with us, our new Sleep and Stretch Yoga Package is just the thing.  Be reinvigorated, calm and centered to head back to your world in a happier state!
Our own wonderful yoga teacher has made herself available to you for private yoga sessions in your cottage or out in among the trees during your weekends with us.  Feel the sun on your skin.  Immerse yourself in the sounds of nature.  Stretch.  Take a deep breath and say OMMMMMMM.   Even your dog can have a go!
Your instructor, Meg, is a qualified yoga teacher, teaching a hatha/vinyasa flow with experience in tailoring yoga to meet individual needs.
She has practiced and taught yoga for over 18 years. Her practice has helped her grow stronger, more flexible and fearless – as a parent, partner, colleague and friend.
And – well, she is amazing!
"I believe yoga is for everyone, for people of all abilities.  I consider yoga to be a both physical and spiritual practice where you tune into and connect with yourself and the whole body."  Meg P.
Just $130 all up for one or two people and $20 per additional person.  All mats, blankets, bolsters are provided for a relaxing, luxurious in-home private yoga session.  There is ample room inside the cottages for up to two people.  And of course, room for many more in your cottage yard.
Meg teaches locally and you can find her on Facebook @yogainwinchelsea or text/call 0411 739698 with any questions.  Or join in her classes at YiW.
Contact Di to book, or simply add the Sleep and Stretch Yoga package when you book your stay online.  Offer currently available weekends only.
"The body benefits from movement, the mind benefits from stillness"  Sakyong Mipham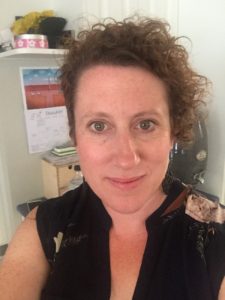 Details
Yoga mats, blankets, bolsters are provided