We are keen to let you know whats on in the Otways in November…the Otway Harvest Trail comes alive!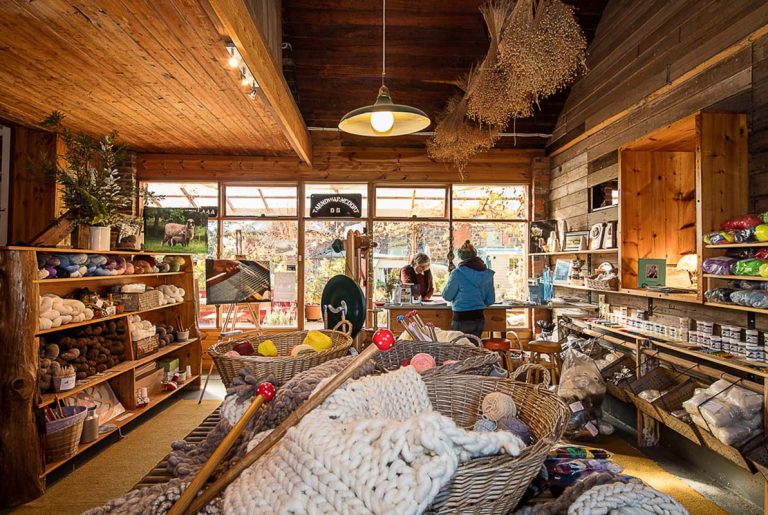 The Otways are alive with the verdance of recent rains.  Trees are dripping with fat fruit.  Vines filling their bundles of love with sunkissed sweetness.  Chefs all over, itching to bring out their culinary tools.   Otway Artisan Gluten Free, a fabulous new bakery in Birregurra.  Foothhills Organics, offering certified organic produce grown on the farm from their farmgate.  Cellar doors reopening after their busy vintages, armed with newly medaled wines – most particularly, Dinny Goonan Wines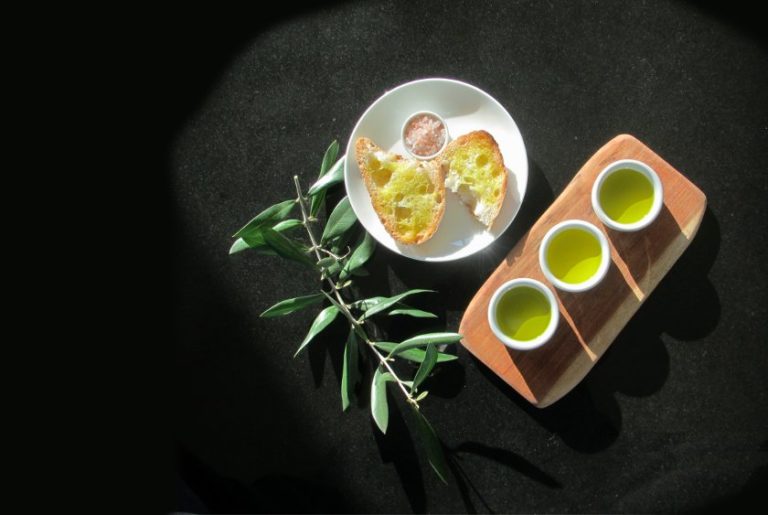 who has just started the 2016 award season with the Best Shiraz in Show at the Geelong Wine Show – there will be more!  Marketeers, dusting off their marquees and preparing their gorgeous produce….berry farmers watching for the ripening fruit. There's wine and beer, all kinds of preserves, brightly coloured wool for the creatives, cider, and berry gins, provedores, farm trails, cafes and amazing restaurants, general stores, tea rooms and taverns.  And for even more produce,  there's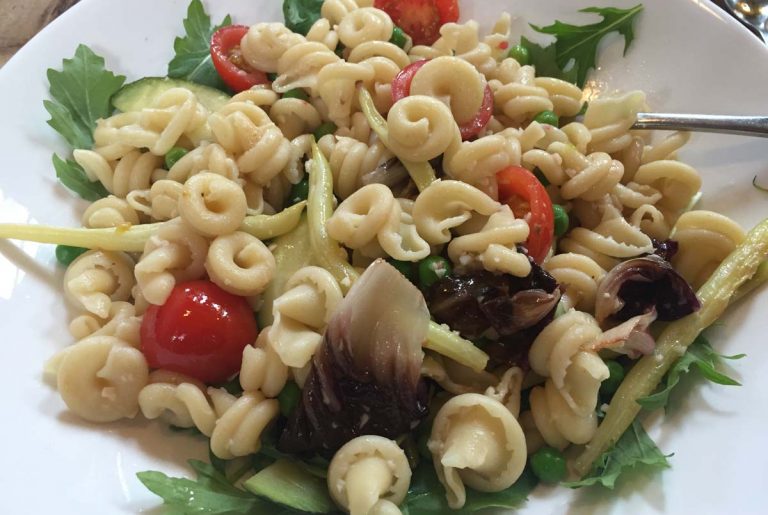 pasta, saffron, coffee, milk and meat available all over.  The Otways is a thriving hub of freshness and magnificent produce, here for the picking (or the picking up as the case may be!!).     After all this rain, the area is a joy to behold!   Check their fabulous website here and download the latest Otway Harvest Trail brochure as a guide to your exploring.
When you are out shopping, look for that Otways name – we're  particularly excited about the Green Pastures Movement – five dairying families from the South West producing a delicious milk through sustainable farming methods.  You can even buy it in Coles!
Whats on in the Otways – Lorne Film Festival
November 10 – 13 brings the return of the Lorne Film Festival   12 intruging movies on offer this weekend.
The venue is the beautiful Art Deco theater in the main street….an experience in itself!
Whats on in the Otways – Markets
Winchelsea Farmers Market Open 9am-12pm, 1st Sunday of every month at the Bluestone Bridge, Main St, Winchelsea.  Next on November 6, 2016
Aireys Inlet Community Market – Open 9am to 1pm  Every second Sunday during the warmer months, from Spring through to Easter, at the Aireys Inlet Community Hall.  Next on November 13, 2016
Apollo Bay Farmers Market Open 9am – 2pm, 3rd Sunday of every month at the Youth Club Hall, Moore Street, Apollo Bay.  Next on November 20, 2016
Torquay Farmers Market every Saturday all year round 8.30am-1pm in the carpark of Council offices, 1 Merrijig Drive, Torquay.  This is a genuine European style farmers' market with no bells and whistles, just great fresh food and produce from around the region.  Running every Saturday morning, stallholder specialities include local and regional bread, cheese, wine, organics, eggs, vegies, beer berries, jam, honey and much, much more.  Next on November 5, 12, 19 and 26, 2016
Torquay Cowrie Market Open 10am-3pm, 3rd Sunday of the month, begining again this month.  This iconic market is nestled amongst the majestic trees overlooking Zeally Bay on the Torquay Foreshore. Offering a friendly atmosphere with local music. Specialises in local art, craft, jewellery, vintage, plants and fresh produce. Next on November 20, 2016
Birregurra Market Open in the morning, 2nd Sunday of every month, Main St, Birregurra.  Next on November 13, 2016
The Farmers Place in Freshwater Creek, 9am-1pm last Sunday of every month.  Next on November 27, 2016
Deans Marsh Market – next on November 27, 2016
And All month in the Otways:
Gosling Creek Winery, just down the road has musical afternoons every Sunday – sip on their delicious wine and while away the afternoon to some great music.  It's all under cover and there's a cosy wood fire so you'll be safe if winter is still showing it's true colours.
Tarndie Polwarth Wool, open 10am-4pm every weekend.  Woolshop, farmtours and Ciderhouse Gallery.
The amazing National Trust Barwon Park Mansion is open Wednesdays and Sundays 11am-4pm.  Well worth the visit into the lives of the Austins, proud major donors of the Austin Hospital.
Red Rock Regional Theater and Gallery – The Salmon Family Exhibition – a celebration of family through art.  Opening September 3 and showing weekends, 11am-4pm till September 25
Lorne Visitor Centre – 9am-5pm Surfing 60's Photographs exhibition from Victoria's west coast on loan from the Australian National Surfing Museum
Qdos Arts & Sculpture Park/Cafe– Open 9am-5pm Directors Collection of Artists
Edge Gallery Lorne – Open 10am–4pm. Fine Art Photography by award winning photographer Will Dielenberg
Aireys Inlet – Fri – Sunday 10am-5pm – Eagles Nest Fine Art Gallery
Whats on in the Otways – Tours and activities
Anglesea Golf Club is now offering 20 minute conducted tours of their resident kangaroos!  Tours run Monday – Friday  10.00am – 4.00pm.  Adults $10, Children $5, Family Pass 2 Adults & 2 Children Under 12 $25.00
Barwon Park Winchelsea – Open Wednesdays, Saturdays & Sundays, 11am-4pm
Bike hire – Otway e bikes in Beech Forrest – not up to the push and grunt of a bike ride through the gorgeous Beechy Rail Trail?  Nathan will take you on Electric Bicycle Tour!  He's right into genuine Eco Tourism and is full of information of the area.
Cape Otway Lightstation – open 9am–5pm Discounted tickets available at the Lorne Visitor Centre
GORATS Mountain Bike and Canoe Tours Lorne and surrounds.  Call Simon Williams on 0417 576 973
Go Ride A Wave – Surf lessons in Lorne.  Bookings essential, Ph. 1300 132 441, www.gorideawave.com.au
Great Ocean Road Heritage Centre – Discover the story behind the building of the iconic Great Ocean Road in this permanent exhibition at Lorne Visitor Centre. Open 9am-5pm daily. Entry FREE
Gellibrand River Gallery – open  Fri – Sun 10-4pm….a gorgeous little town on a circle route to or from the Otway Fly.  We also highly recommend the cafe next door.
HAH Lorne beach – Lorne, bikes and surfboard hire on the Lorne beach in front of the pool.  They also have a fabulous wholefoods cafe with smoothies to die for, whilst whiling away the hours watching the surf roll in.  Ph 0406453131
Horse Riding: At Blazing Saddles Aireys Inlet- Ph. 5289 7322 or Spring Creek Horse Rides Ph: 5266 1541 Bellbrae.  Bookings required.
Koala Walk and glow worms at Kennett River – 25 minute drive. For more information call into the information centre
Local Lorne activities: Tennis or Golf facilities available at the Lorne Country Club.  On the foreshore – mini golf, trampolines, swimming pool, (weekends & public holidays) skate park and of course, the beach. Lorne Bowls Club – Barefoot bowls. Bowls provided. Contact Jeff on 0456 411 222 for more information.
Lorne Walks & Waterfalls & Surf Coast Walk – Lorne walks cover a great variety of distances & environments.  There are more than 70 bush & coastal walks in the Surf Coast Region, and 10 waterfalls around Lorne.   Call into the Visitor Centre for a brochure.
Otway Fly Treetop Adventures –Treetop walk, Zipline, abseil at Beech Forest. Open 9am-5pm (last entry at 4pm). Discounted tickets at the Lorne Visitor Centre
Planet Mud Adventures – Paintball, Segway and Globe riding Outdoor Adventure Centre in Yeodene (40min from Lorne)
Split Point Lighthouse Aireys Inlet – 45 minute tours begin on the hour: 11am-2pm. Open 7 days a week.
No doubt we've convinced you of all the 'whats on in the Otways in November' news.  And its likely you might need a bed down this way so you can fully explore this great region.  Feel free to email us or check our availabilty here….At this stage, we still have some availability here at Countrywide Cottages during November – have a look at our booking page here or contact us at stay@countrywidecottages.com.au for details
Jump onto Facebook and make sure you've liked us to keep up with the latest news.