We are proud to be supporting Project Underdog Rescue Inc in their great work for the animals in their care and to enable them to continue to rescue animals in need.  They are currently running a raffle on their Facebook page, the first prize of which is two nights for two people and their dogs here at Countrywide Cottages!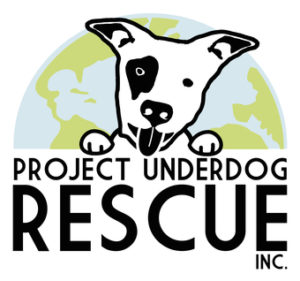 Tickets are $5 each, 3 for $10 or 10 for $25.  To purchase tickets, please email them on info@projectunderdogrescue.org.au or phone on 0477 929 299.   You'll find their posts also on Countrywide Cottages Facebook page (which of course, we would love if you would love it!)
The raffle will be drawn at 8 am, Monday, April 4, 2016.
Winners will be notified by telephone.
FIRST PRIZE
A two night mid-week (two nights during Monday – Thursday) stay for two people in the Ferny Reach or Igloo cottages at Countrywide Cottages (valued at $330). Valid till December 18, 2016.
SECOND PRIZE
A Fuzzyard Space Raiders pack (valued at $165).
THIRD PRIZE
A $75 gift certificate for Pets Love Zone (valued at $75). Expiry date September 7, 2016.
So – why not enter now for your chance to win a lovely weekend for two away in our fabulous pet friendly accommodation near Lorne.  And, in the process, help out our Project Underdog Rescue mates!