Do you think y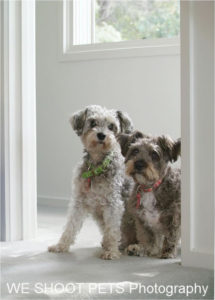 ou might need a dog sitter during your stay with us?  As long as you are happy, we are comfortable with you leaving your dog/s here if you need to go out for a while.  Our cottage yards are securely fenced and each has access to the verandah of the cottage for your dogs shelter and comfort.
However, we've found that some guests know their dogs well enough to know they'd be stressed by leaving them in an unfamiliar environment.  Or just that their owners themselves would feel more relaxed knowing their dog/s were in great hands.  Et viola – we've found the perfect solution!
Deb Campbell of Sams-Place Home Stay for Dogs is just the ticket.  A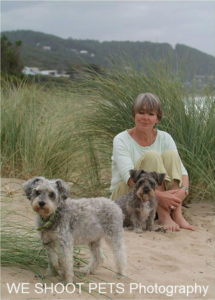 major dog lover, Deb lives just down the road in Deans Marsh where she's been operating her dog sitting business since 2010 (and before that, in Lorne since 2006).  To quote her "…my aim in starting Sam's Place was to create a fun and relaxed environment where guest dogs felt at home…where they got exactly what they were used to for meals and some extra treats as well.  Where they had fun walks on the beach and in the bush, and where they could snuggle up in their own beds by the fire in winter or on the deck in summer…The main difference from a standard kennel is just the constant personal (and other dog) interaction, the regular exercise and the feedom to wonder at will in the house and fenced garden."
We reckon she's just the ticket then to look after your pooches for a few hours while you dine at Brae or head off to taste the treasures of the Otway Harvest Trail.
Feel free to contact her directly via her website or call her on 0410 692 665.  By prior arrangment only.
Need a dog sitter during your stay?  We've found her.  Just another string to our bow in making sure you have the best pet friendly accommodation Victoria has to offer here at Countrywide Cottages!